VLX Riders: Cruisin' Carvin' & Conversin'
Welcome to the VLX Riders' Home Page!

"It's Always Coolest in the Shadows"

"If you had to chop, rake, stretch, and mold your bike's frame yourself to get that custom style, it might end up looking okay, but it would probably handle like an intoxicated pig on a frozen pond. That's where the Honda Shadow VLX stands apart from the rest."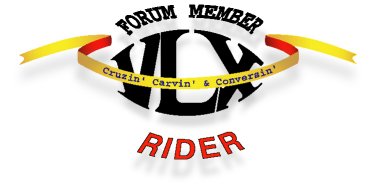 This is the homepage of our exclusive yet public VLX forum.
Feel free to browse through our pages and get an idea of what our community is all about.
Fabulous Forum Merchandise Available
pyright to VRCCC Logo and bike graphic belongs to the VLX Riders Forum and appears on T-shirts & other nifty bits of merchandise as well, click the VRCCC Merchandise tab at the left for more info.
In Memory of
Nina Hurley
(aka LadyhawkRN8)

December 31, 1956 - May 5, 2004
In Memory of
Glenn Merideth
(aka Montana Ghost)

August 27, 1963 - February 26, 2015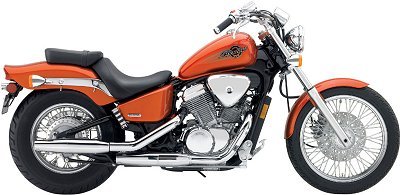 Honda VT600 Shadow VLX
1988-2007
Coolest of the Year 2011
coming soon...
(see the "Coolest in the Shadows" page for more info)
File photo from the 1997 Honda Customs brochure